Resort Information
Dear Family & Friends,

We are thrilled about Pooja & Paresh's upcoming wedding festivities in April 2017 at the all-inclusive, 5 Star, Moon Palace Resort & Spa in Cancun, Mexico.

We've been working with Air Canada Vacations to accommodate Flight & Hotel packages for all our loved ones with special rates in order to ensure that we can all be together for the celebrations.

We have arranged three options for our guests for their trip down south, whether for a 5 night or 7 night stay at the resort. The wedding will take place on Saturday April 15th with official wedding celebrations starting on Wednesday April 12th.

FLIGHT AND HOTEL PACKAGES FROM MONTREAL
FLIGHT AND HOTEL PACKAGES FROM TORONTO
HOTEL ONLY (MOON PALACE RESORT & SPA)



Should any of our guests require quotes from Air Canada Vacations from other Canadian cities, please reach out to us ASAP. For our international guests, you may book your flight to Cancun at your convenience, however, we do request that you please book your stay at the resort through Air Canada Vacations to take advantage of the all-inclusive packages and our wedding rates. Please keep in mind that Moon Palace Resort & Spa requires a minimum of 5 nights stay during that time of year.

In order to secure the preferred rates, and be placed in our blocked off section of the resort, we request that you please make a deposit of CAD $600.00 per person by the dates indicated to lock in the rate as they will likely increase after this date. The balance of the payment must be made by January 7, 2017.

The Moon Palace Resort & Spa offers a wide variety of rooms for your stay. We have secured special rates for the hotel's Deluxe Resort View room type. Should you require pricing for other room styles, please let us know. Please take some time and review the rooms by clicking on this link
http://www.moonpalacecancun.com/en-us/accommodations/deluxe-resort-view.
In order to take advantage of the all-inclusive rates, and all be together to enjoy the festivities and celebrations of Pooja and Paresh's wedding, we ask that you please make your travel arrangements through our wedding packages with Air Canada Vacations. Should guests choose not to book their trip to Cancun via our wedding package, or choose to stay at another resort other than Moon Palace Resort & Spa, unfortunately, there will be additional fees imposed by the hotel, since our package includes access to all our wedding events for guest staying at the resort.
For Booking Info, please visit this Google Page,
https://goo.gl/forms/8j8kYaKHahCBQtOA3
Resort Map
Click on the picture to see the full map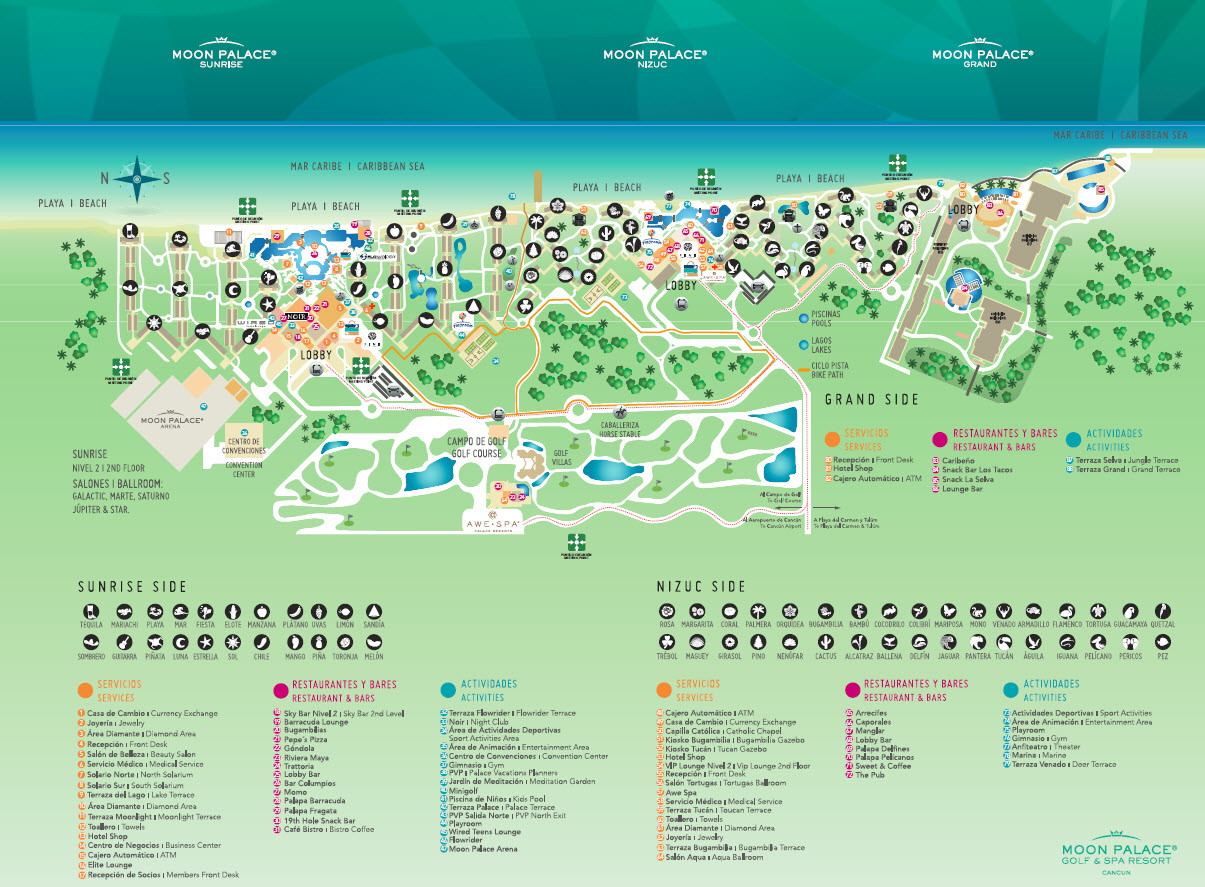 Moon Palace Resort & Spa offers a $1500 resort credit for each room, which can be spent in a variety of ways. Please find the Resort Credit brochure by clicking the following link: http://www.pareshwedspooja.com/Moon_Palace_Resort_Credits.pdf.

For the credit card details, kindly complete and email the PDF file (Payment Form - http://www.pareshwedspooja.com/Individual_Payment_Form_Paresh_&_Pooja.pdf) to Alexandra (ABlaquiere-Laplante@vacv.com) from Air Canada Vacations with the subject line "GROUP PAYMENT PARESH & POOJA"

We cannot wait to celebrate our wedding in Cancun with all our loved ones. Please feel free to email us at PARESHWEDSPOOJA@GMAIL.COM if you have any questions regarding your reservations, concerns of any kind or require special arrangements. We will try and accommodate as best we can. We look forward to seeing you all soon!

With love,

Sadhwani Family / Vadavia Family
pareshwedspooja@gmail.com,